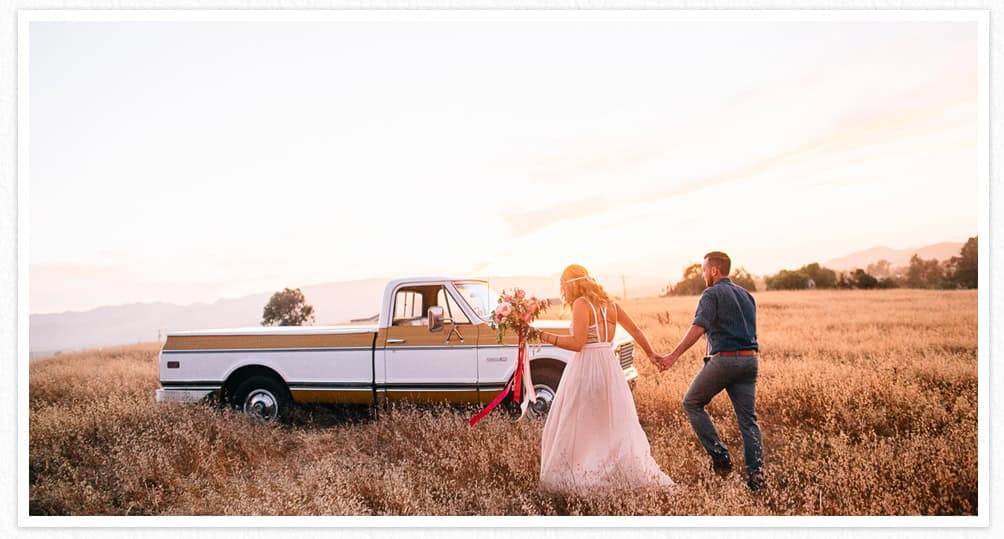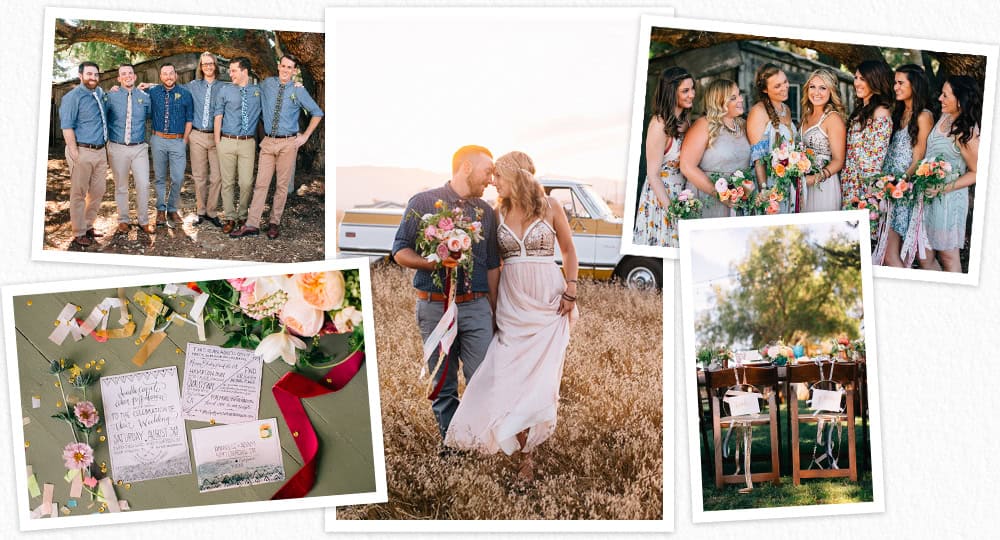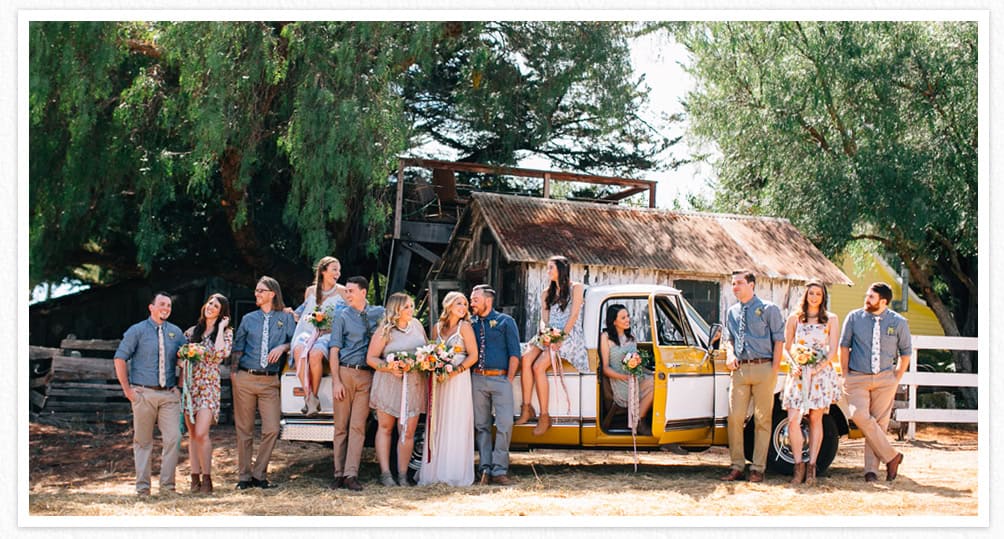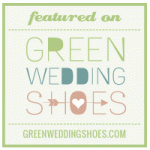 I'm beyond thrilled to have had Danielle and Adam's colorful bohemian ranch wedding featured on Green Wedding Shoes! 
Every single time I am asked by a couple to photograph their wedding it means the absolute world to me. I completely understand what an honor and responsibility it is. When I get the email or phone call letting me know they'd like to hire me, my heart swells up a bit in excitement and anticipation of whats to come. With Danielle and Adam it was that feeling times a million if that's possible. Danielle and I have been friends for quite a bit now and she just so happens to be one amazingly talented wedding photographer. She also happens to be one of the most stylish people I know. So, I pretty much knew her wedding was going to be a bohemian brides dream come true at one of my all time favorite places, Flying Caballos Ranch. Want to see more of this oh-so-gorgeous wedding? Don't forget to watch their wedding slideshow above!
A bit about the wedding vision : "Flying Caballos had always been our favorite. Funny enough, I'd never photographed a wedding there myself, which maybe made it that much more special. The venue has everything we wanted in a venue, all outdoor, a place to stay, open space, the ability to bring our dog, and an overall vibe that we just loved. We wanted to bring in so much of our own decor to make our wedding our own, so we loved that the venue didn't really have a set style and that you could do so much with it. Our vision for our wedding was laid back, fun, bohemian, free people, funky. After seeing and photographing so many weddings over the last 5 years, we really knew what we wanted and didn't want. We wanted our wedding day to be about us, and not the traditions that no longer felt were important just because they were "wedding traditions." We didn't have a cake, we didn't have cocktail hour, we did a first look, we had a food truck for dinner, we didn't do a bouquet or garter toss, and I didn't have a real wedding dress. We just wanted to have fun and be ourselves!! We collected most of our decor from antique and thrift stores over the past few years, and made a few things ourselves. Adam is very handy, and made our backdrop for the ceremony as well as a few other touches. We had cement and wood handmade candle holders, mismatched table runners, bamboo plates, gold dipped silverware, dream catcher seating charts, and more. My vision, as I told people when they asked, was picture free people having a wedding, and that is my wedding." – Danielle
Want to see Danielle's surprise proposal? Take a peek HERE! 
Ceremony venue: Flying Caballos Ranch  –  Wedding Coordinator: Taryn with Touch of Style Events – Florist: Twiggs Floral Studio –  Catering: Zest It Up –  Music: Kramer Events  – Make-up:  Ever After Artistry –  Brides dress: Free People – Bridesmaids dresses: Free People – Videographer: Joel VanZ Outdoor Films – Dessert: Negranti's Ice Cream Truck – Invitations: Katie Claire Witkop – Rentals: All About Events