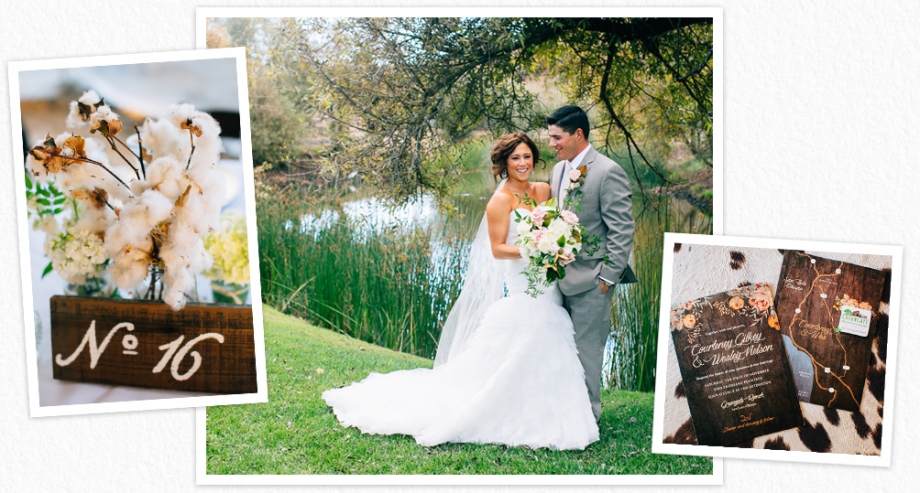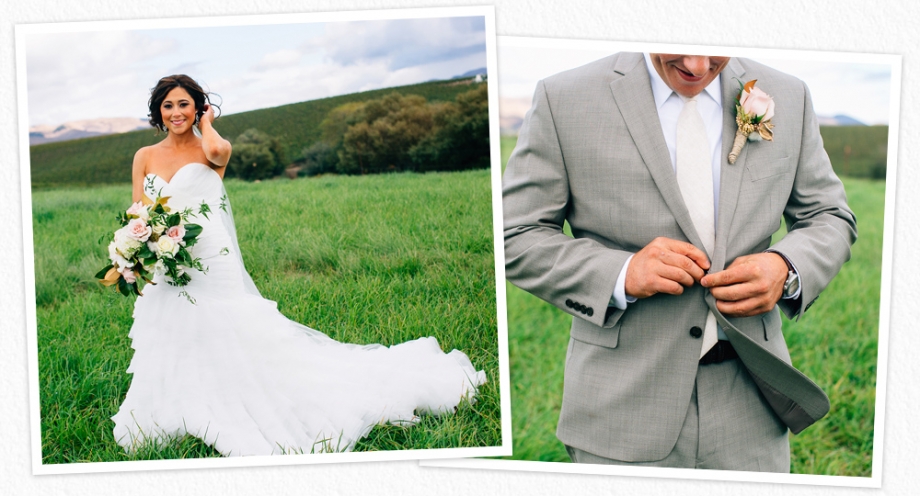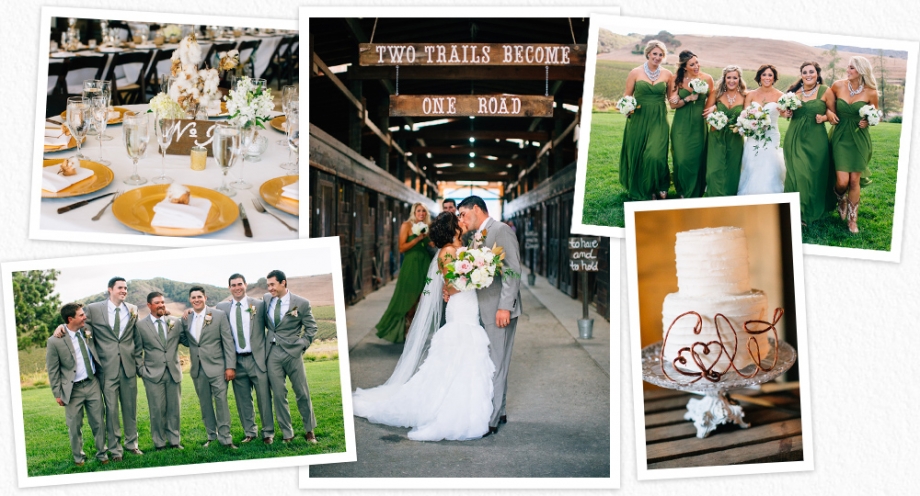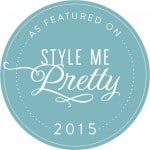 I'm so excited to share the great news, Courteney and Wes's Greengate Ranch wedding was featured on Style Me Pretty!
How did you and Wes meet? Wes and I met at Cal Poly in 2007 in a calculus class. The week of finals I got a Facebook message from Wes asking if I was in his calculus class (we had never spoken, only glanced at each other a time or two), and I instantly thought he was going to ask me for help or to study. After exchanging a couple messages he asked for my phone number. At that point it was Christmas break and we were both back home for the holiday, so over those couple weeks we talked on the phone for countless hours. A few days before school started back up for Winter Quarter we decided to get together. It was the first time we would meet 'officially' in person… and the rest is history. We hit it off and never looked back. Almost seven years later, we are so excited to finally make it forever!
How did Wes pop the question? Wes proposed last November on the 24th, it was a Sunday… We were at my house getting ready for our trip to DC we had been planning for months. It was an exciting time for us, and Wes made it even more exciting by popping the question! I had no idea it was coming, and it was so special since it was just us and our beloved dog child Ace, at a place we had so many memories. We no longer live there, but it was such a good home for a few years, and now I will always have a special memory about that little house.
What are you looking forward to the most on your wedding day? I so looked forward to marrying my best friend, seeing family and old friends, and dancing! Wes and I wanted to just soak it all in and laugh, cry, and have some fun. The planning process had been fun but definitely had it's ups and downs, so we couldn't wait to see our vision come to life and just enjoy it surrounded by the most important people in our lives. We have been a long time in the making (almost seven years) so we were ready to seal the deal!
Ceremony And Reception: Greengate Ranch & Vineyard – Photography: Jen Rodriguez – Videographer : Ryan Wood Cinema  – Coordination: The Farmer's Daughters Events & Rentals – Floral Design: Festive Designs – Cupcakes : Sea Breeze Cupcakes – Catering : Field To Table Events – Make-up: Twist Studios // Jessica Munoz – Hair: Twist Studios // Becky Wolfe | Bride's Boots: Corral Boots – Bride's Dress: Mori Lee  – Bride's Earrings : BHLDN – Groom's Tie : The Grunion Run – Grooms's Attire: Calvin Klein – Hair Flower (worn During Reception): The Yellow Peony – Live Music : Matt Cross And The One Night Band – Late night yummy treat : Sugar Lips Mini Donuts