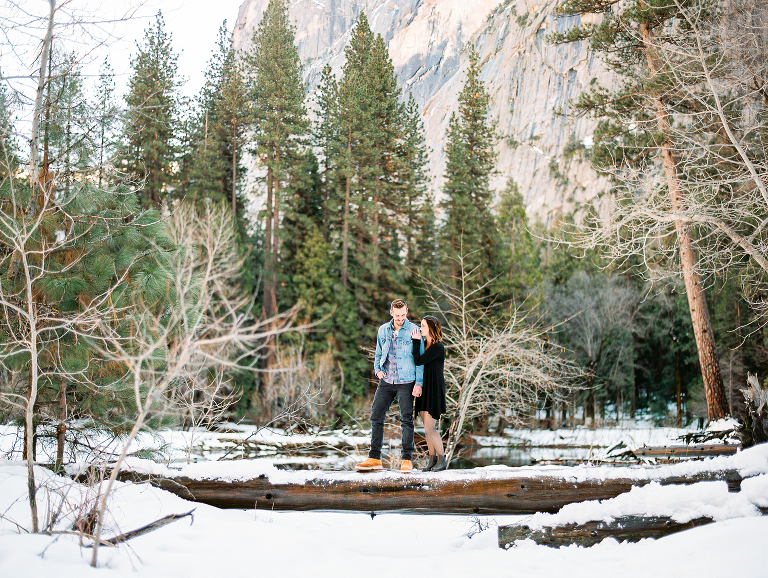 Through the years I have created and added to a bucket list of dream locations. Places that I would be over the moon and oh-so-grateful to shoot at. Thankfully, I've been able to cross off some amazing destinations over the years, and almost systematically I find a few more to jot down. Some locations on my list are rather close to home and are spots that I've fallen in love with. But for one reason or another I haven't had the opportunity to shoot at or I want to shoot at more. (Knapp's Castle and Big Sur, anyone?). Some locations that have made their way onto and off of my list are rather warm and tropical. Hello,
Hawaii
and Cabo. But one special spot in particular was the exact opposite. For as long as I can remember, there was one location on my list that wasn't actually a location at all. But instead just one word, SNOW.
That fluffy, magical, white stuff has held a special place in my heart for quite some time. You see, my hubby and I spent quite some time running off to the mountains during the first years of our relationship. Every free weekend we had, we'd hop on the road and hit the mountain. And five years after we started dating, we were married overlooking a snowy scenic view in South Lake Tahoe, one of our favorite spots. So for me, there is something so romantic and wonderful about snuggling up in the middle of wintery white wonderland. It just seems like the perfect spot for an engagement session. Thankfully, this adventurous and nature loving couple loved the idea of a Yosemite engagement session as much as I did! I'm sure it also helps that 
Jacob
 just so happens to be a wonderfully talented wedding photographer and videographer himself, so he knows a great location when he sees it!