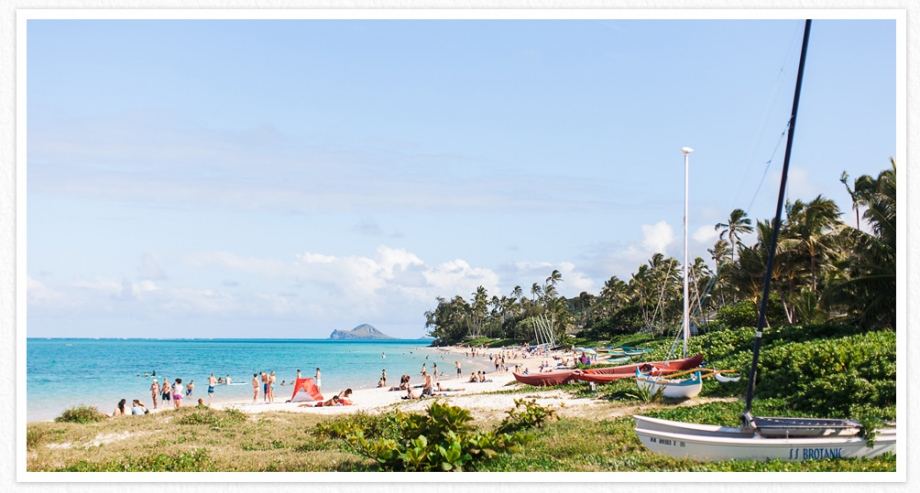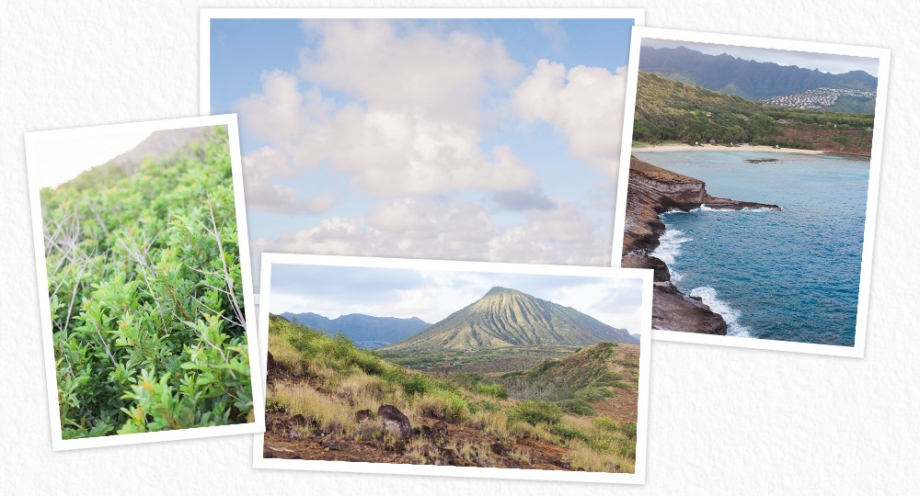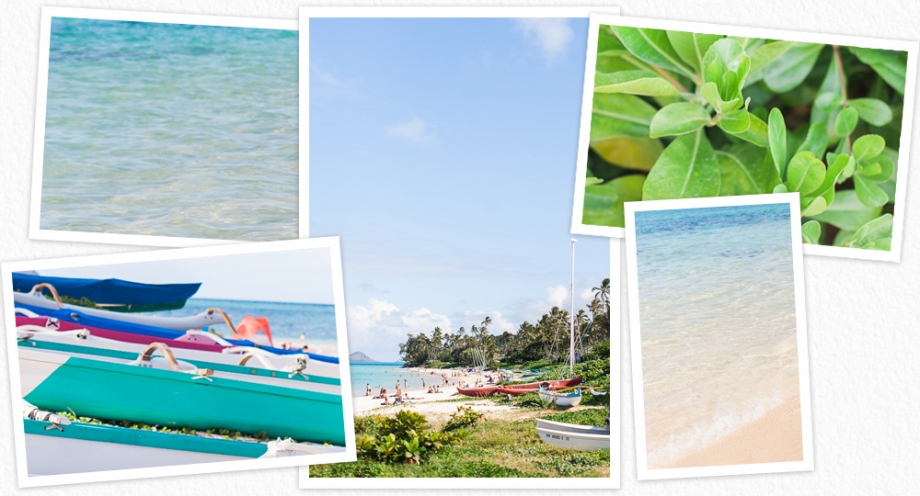 Earlier this year I had finally had my first "adult" vacation. I jokingly use the term "adult" because up until this point our family vacations have consisted of quick weekend getaways that were close to home, our car packed to the brim with toys and electronics to keep the kids entertained during the car ride, and a good solid day and a half (maybe two days) of time away. I had yet to feel the excitement of hopping on a plane to an exotic destination and I was itching for the feeling! We had never really put much thought into splurging on a nice vacay up until recently when it dawned on me just how long we had gone without some quality R&R. I had always had my heart set on a Hawaiian vacation since both my hubby and I have ties to these gorgeous islands. My parents (although they are no longer together), met on the island of Maui thirty something years ago. Before I was born they moved back to the Central Coast, I'm not quite sure how I feel about this move. I definitely wouldn't have minded growing up in Maui that's for sure. My hubby's mom has lived on a few of the islands throughout the years and he was lucky enough to spend summers there as a kid although it had been quite some time since he had been back. It seemed like the perfect place to adventure to… and off we went.
I wish I could have been prepared for what was going to happen to me while I was away. It sounds so silly to say but being on the island made me come alive inside. I discovered a whole new side of me that I never knew was there. The vacation that I thought I needed, the vacay that was going to include fruity drinks and a lot of time laying on the beach ended up being the exact opposite. We spent our days trekking through the most amazing trails throughout the island. Oh, these trails! How can I even begin to describe hiking trails so perfect? We would walk the trails, surrounded by the most massive and amazing trees you have ever seen, following along a gently flowing river, only to arrive at a stunningly brilliant waterfall. Then just minutes later after continuing on our path we would find ourselves in a completely open area with a complete view of the island from above. I was continually left speechless. I'm thinking they should adopt a new travel slogan, something like "the islands of everything gorgeous" would fit perfectly. If you are planning a trip to Oahu soon I would highly recommend checking out the Stairway to Heaven (My all time favorite hike ever!!!! Watch out, it's illegal though), Ka'au Crater (take it all the way to the top for an incredible 360 view of Oahu), Diamond Head (this is a really easy hike and it gives you the BEST view of Waikiki's coastline) and Makapu'u Point Lighthouse trail (Look online for the detour that takes you down to the water pools, it's a great place to get up close and personal with the fishes, totally worth the extra hike down and up the mountain).
After falling in love with this island I decided I needed to go back. I realized that the spark inside of me that I was feeling while I was on the island was the same feeling of excitement and discovery that I had when I started photography. Every gorgeous location I saw, I couldn't help but think, if I just had an adventurous, fun, and super in love couple to photograph here how awesome would that be?!? It would be the ultimate dream come true, to do what I absolutely love (photograph amazing couples) in a location that I am in love with and that is over the top inspiring. That being said, I am more than excited to announce that I am now a proud member of the Oahu Style Me Pretty Little Black Book. Whoohoo! I truly cannot wait to have the opportunity to explore this magical island with a couple who loves it just as much as I do.
Want to see more from my Hawaiian travels? Follow me on Instagram!