There are so many wonderful things to love about this Sonoma wedding, but by far my favorite is this super sweet couple. I knew from the second that I met Brittany and Andy in San Francisco for their engagement session earlier this year that they were my kind of couple. To state the obvious, they are absolutely gorgeous, but that wasn't what immediately won me over. Their love for each is absolutely apparent and anytime they're around each other you can actually see their faces light up. It truly was the sweetest thing to witness and photograph.
Brittany and Andrew were married at the Kunde Family Estate in Sonoma. If you haven't checked out this venue, do yourself a favor and go take a peek. It was included in Green Wedding Shoes list of the coolest places to get married in the US and with views like this, I can understand why. It also makes perfect sense that Brit and Andy knew immediately that this was the venue for them. "When Andy and I got engaged, we knew that a wedding here would mean so much to us- California is where we met & built our life together.  And when it came time to pick a venue, we both instantly knew that it had to be Kunde Winery in Sonoma. Not only did we love the wine & the beautiful property, but it was such a special place to us. We spent some of our favorite moments together there.", Brittany stated.
The couple's wedding vision was brought to life with the help of Alicia K Designs and Mae Flowers. These two rock star vendors worked together to create a color concept that perfectly paired with the surrounding landscape and only enhanced the beauty that Sonoma offers. I mean, how dreamy is Britt's bouquet?!? It's a sunset in bouquet form.
I asked the couple if they had any advice for couples currently planning and here's what they said, "The biggest piece of advice I would give to couples is to try to savor every moment leading up to the wedding and the day of- everyone told us how quickly it goes by, but I don't think we truly understood how quick that would really be! We had such an amazing time with our friends and family on our wedding day, and it was so special that so many people flew in from the East Coast and Midwest (where we grew up) to be with us in California."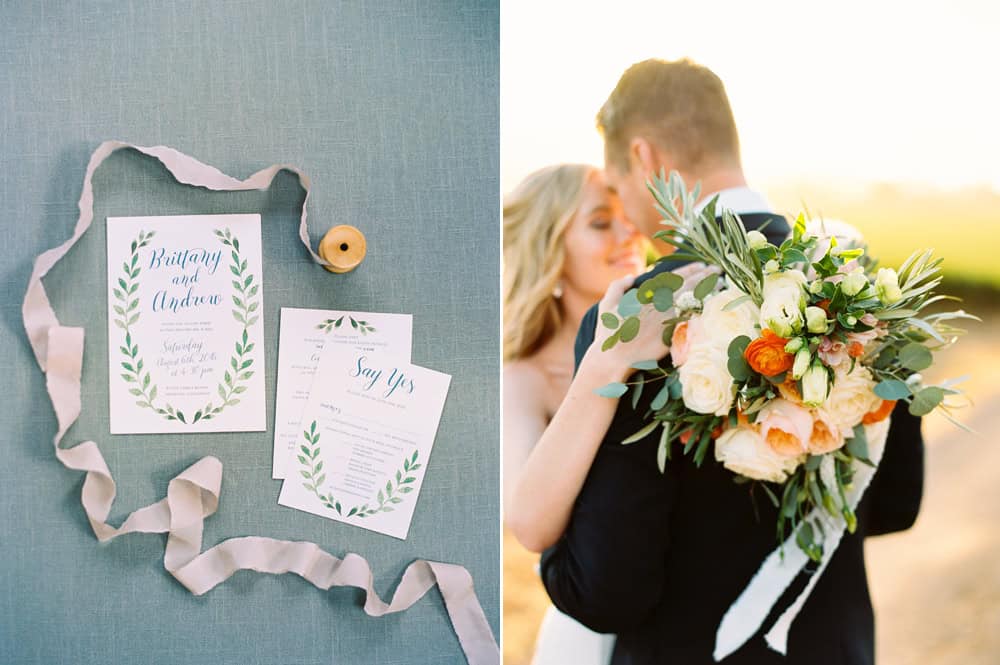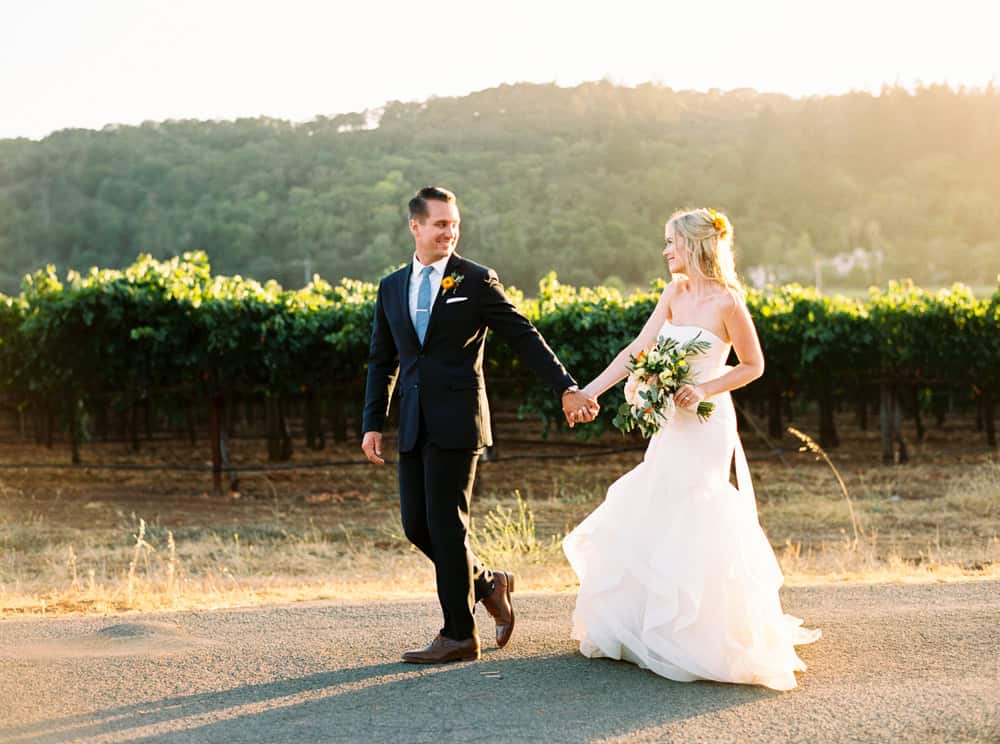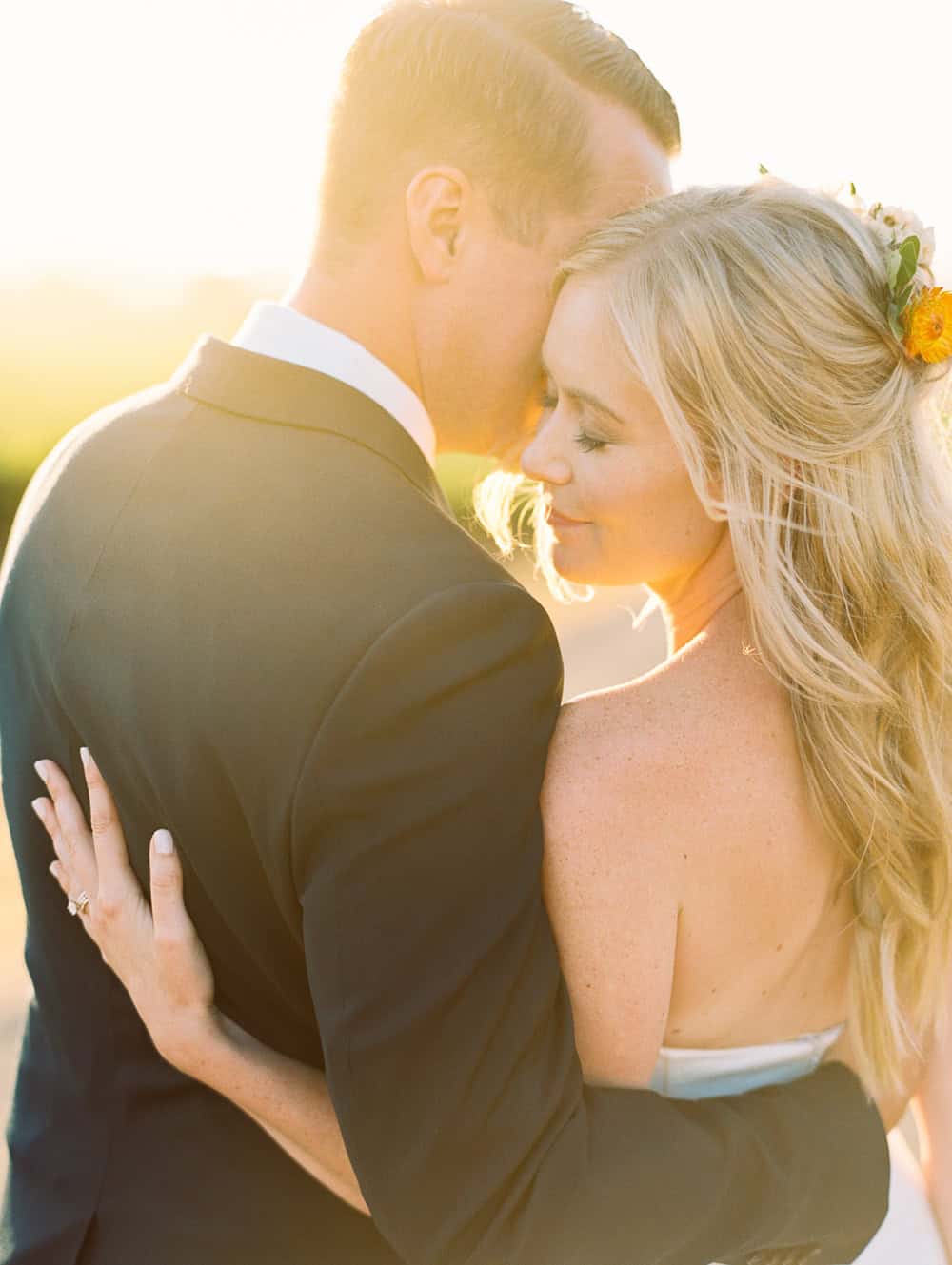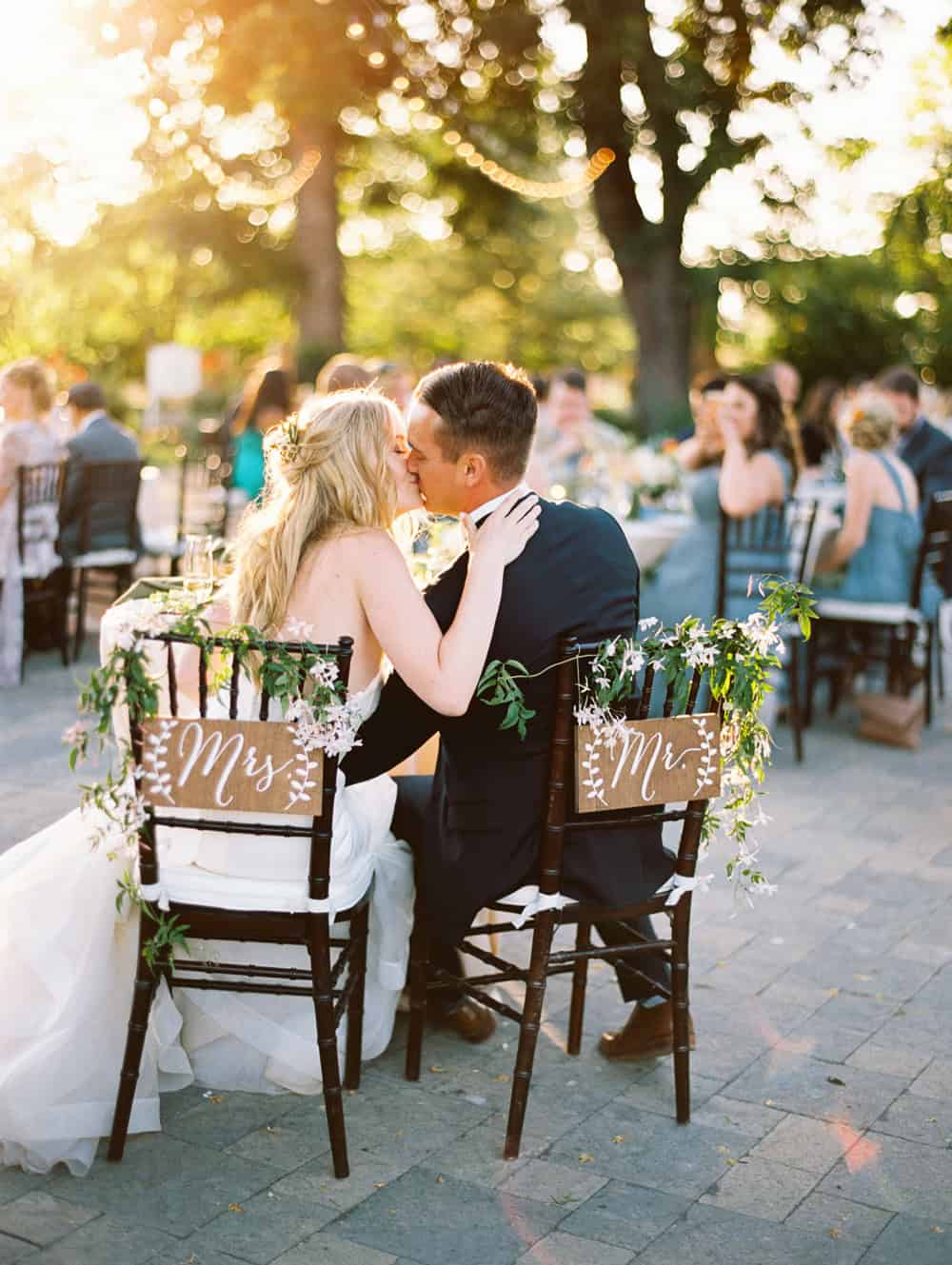 Venue : Kunde Family Estate – Coordination & Design: Alicia K Designs – Flowers: Mae Flowers – Catering: Girl and The Fig – Music: AMS Entertainment – Desserts: Harvey's Gourmet Mini Donuts – Hair and makeup: Angela Nunnink – Transportation: Pure Luxury – Photobooth: Oh Snap!  – Film processing: Photovision